26/01/2022
Nguyen Hue High School partners with IIG Vietnam to implement the MOS certification program
IIG Vietnam and Nguyen Hue High School (Hanoi) have recently signed a Memorandum of Understanding (MOU) on cooperation in MOS training, testing, and certifying.
Participating in the events were the representatives of the two parties: Ms. Nguyen Thi Mai Hue, Principal, Nguyen Hue High School, and Ms. Cao Thu Binh, Manager, Project 2 Department, IIG Vietnam.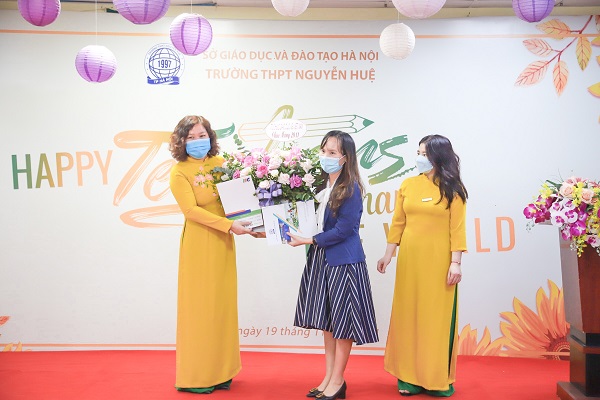 Understanding the significance of computer skills based on an international standard for teachers and students in the global integration process, Nguyen Hue High School decided to work with IIG Vietnam to adopt MOS and IC3 standards for the faculty staff and students starting from the school year 2021-2022.
Within the scope of cooperation, IIG Vietnam will support the school in the following ways: organizing MOS-oriented teacher training; advising on the development of syllabus, and administering the MOS tests for the students. From the school year 2021-2022, Nguyen Hue High School sets out to implement the MOS training and certification program for grades 10 and 11 students.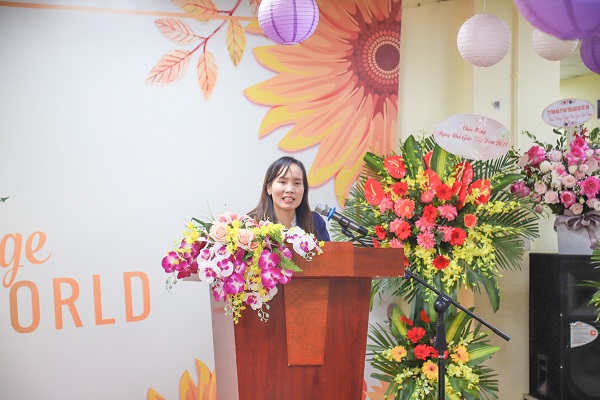 Talking about the role of the cooperation program, Ms. Nguyen Thi Mai Hue, Principal of the school highlighted: "Partnering with IIG Vietnam is a strategic decision for our transformation that ranges from basic to comprehensive, as well as mark the first step in the standardization of computer skill which enables students to prepare job-ready skills in the digital era. These cooperation activities also help to enhance the school's computer skill learning and teaching quality."
The event took place on the occasion of the 39th anniversary of Vietnamese Teachers' Day (November 20, 1982 – November 20, 2021), making it even more meaningful. This is also a promising start for the sustainable cooperation relationship between IIG Vietnam and Nguyen Hue High School, aiming at the common goal of improving the quality of national human resources, and the growth of the country.