1. IC3 Spark?
IC3 Spark – Internet and Computing Core Certification Spark is an international certificate certifying basic computer and Internet skills provided by the world's leading Informatics Testing Organization (USA) Certiport (USA) for primary school students. The IC3 Spark exam tests and assesses the most basic and necessary knowledge and skills, is conducted online in 27 languages ​​in 148 countries and territories and has been Vietnameseized, with an average of 280,000 lessons. Exams each month are held through more than 13,000 centers officially authorized by Certiport.
The IC3 Spark certificate is valid indefinitely and is recognized worldwide. Possessing an IC3 Spark certificate is the clearest proof of the ability to quickly and safely access information technology of primary school age students as well as equip children for higher education levels.
2. Structure
The IC3 International Informatics Exam consists of 3 components: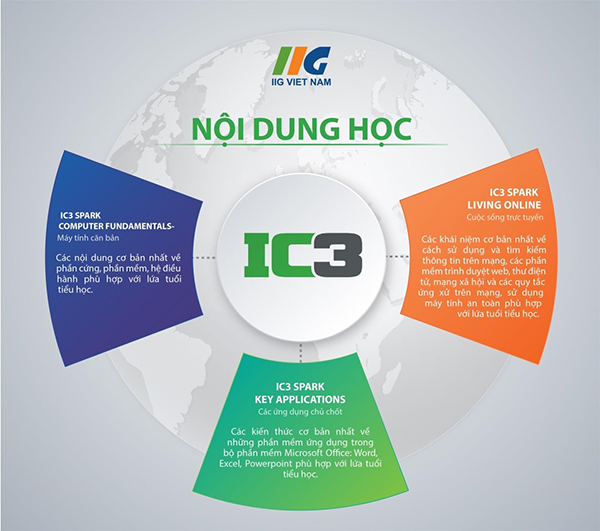 2.1 Computing Fundamentals
Hardware
Basic understanding of different types of computers.
The main components that make up a computer and their function, the computer's peripherals or data input and output devices such as printers, cameras, scanners or game controllers.
Know how to maintain the stable operation of the computer, protect the computer from damage.
Software
Understand how software and hardware interact as they work, the general principles of building, upgrading, and developing software.
Identify different types of popular software, how to install, upgrade or handle common software errors.
Using operating systems
Basic understanding of what an operating system is, and how it works, uses and manages it.
Common types of operating systems and their features.
Manage files and folders
Manage common configurations, using the Control Panel
2.2 Key Applications
General program functions
Basic understanding of common applications and how to use them to get your job done.
How to start, exit an application, change the interface.
How to perform common functions of file management, editing and formatting, printing and publishing of documents.
Microsoft Word
This section focuses on the elements that make up a well-organized document, document formatting, and using word processing tools to automate security and collaboration processes.
Microsoft Excel
How to build and use Excel spreadsheets effectively.
Know how to sort and manipulate data using functions, formulas, graphs, etc.
Microsoft Powerpoint
Learn how to design, manage, and modify presentations and how to use them effectively.
2.3 Living online
Email
Understand the different forms of electronic communication and how to work and use it effectively. Includes the most basic understanding of the rules of online communication, issues surrounding electronic communication (spam, phishing, viruses, etc.)
Use of Internet
Learn about the Internet, the Web, and how to use a Web browser (Browser).
Learn how to evaluate the quality of information sought, using Internet resources ethically.
Impact of computer connection, Internet on society
Computer use in different areas of life, the risks of using computer software and hardware.
How to use computers and the Internet safely, legally and ethically.
3. IC3 Spark
Candidates will know their test scores immediately after completing the test. Candidates are provided with an online account, if they pass the component exam, they will log in to the website www.certiport.com and can download their respective online scores and certificates. An online certificate is equivalent to a hard copy certificate. In case the candidate passes all 3 component exams, the candidate will be issued a full hard copy certificate provided by Certiport.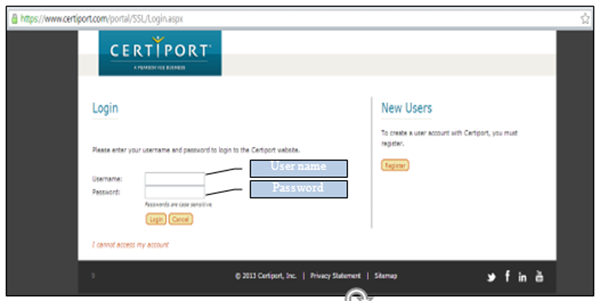 Online certificate templates and transcripts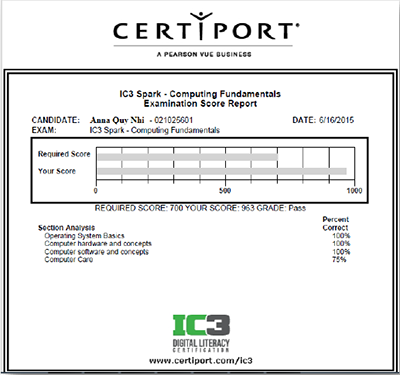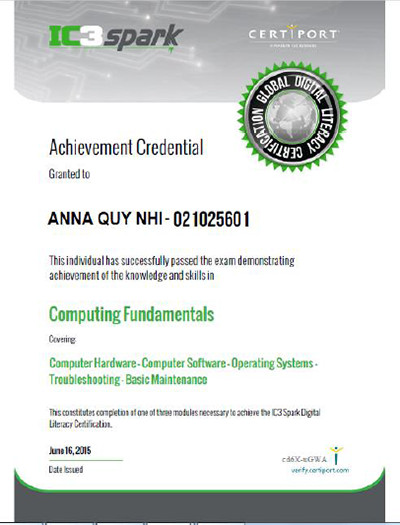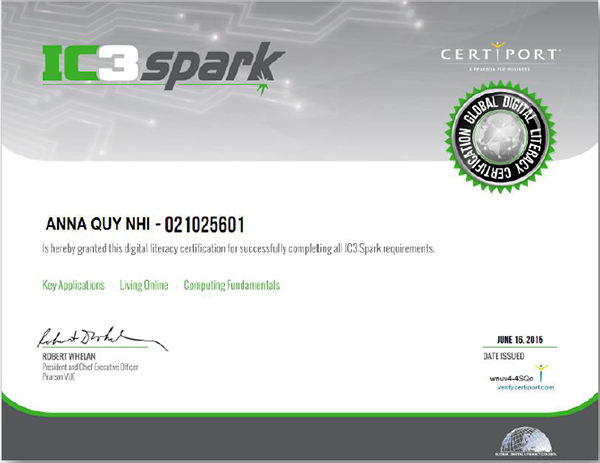 Candidates can enter the Certificate Code on the website www.verify.certipot.com to check the authenticity of the issued certificate.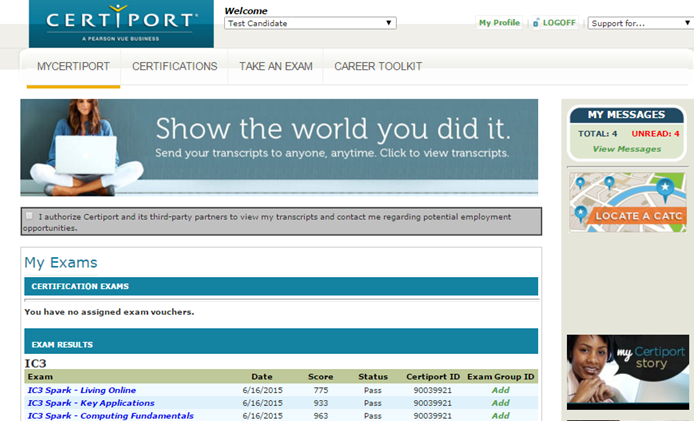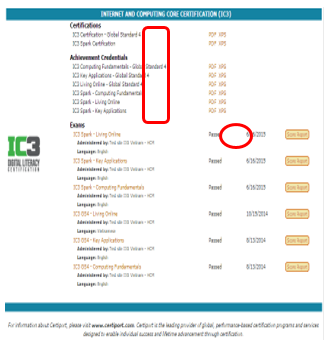 4. How to register
– Parents of candidates register directly at IIG Vietnam offices. When registering for the exam, you need to bring:
03 3×4 card photos taken within 03 months (after each photo clearly state: Full name, Date of birth)
Original birth certificate
Documents
Updating data...