30/10/2020
IIG Vietnam officially becomes a Microsoft Global Training Partner – Microsoft Education Global Training Partner
On October 28, 2020, at the event "Education Technology Day" organized by Microsoft Vietnam in collaboration with the Department of Education and Training of Ho Chi Minh City, Microsoft Vietnam announced IIG Vietnam become the first official Global Training Partner (GTP) in Vietnam. This is a Global Training Partner program to recognize and authorize qualified units and organizations to deploy programs for education and businesses in the digital transformation.
As a leading educational organization, IIG has accompanied in consulting, training and implementing online teaching and learning solutions on the Office 365 platform for schools such as Nguyen Tat Thanh Secondary and High School, Chu Van An High School, Vitoria Thang Long Middle & High School, Ly Thai To Middle School & High School, Olympia Inter-School System, Xuan Phuong High School…. With contributions in the digital transformation of education over the past time, IIG Vietnam is honored to officially become Microsoft's first Global Training Partner (GTP) in Vietnam. announced at the event "Education Technology Day" organized by the Department of Education and Training of Ho Chi Minh City in collaboration with Microsoft Vietnam
Technology Solutions event for comprehensive digital education co-organized by the Information Technology Department, Department of Higher Education (Ministry of Education and Training) and Microsoft with the goal of sharing the challenges of Digital Transformation Education – from policy to practice and solutions from major technologists. The event also shared the effective and creative practices from High School to University in this new digital transformation journey.
Research shows that innovation and technology in education are key factors in helping future generations be prepared for the best. Thanks to the connection of technology, education will change the way it is taught and learned. In Vietnam, the "National Digital Transformation Program to 2025, with a vision to 2030" has just been approved by the Prime Minister on June 3, 2020 with the dual goal of developing a e-government, digital economy, and digital society, but also forming Vietnamese digital technology enterprises capable of globalization with a number of basic indicators. To do so, education and training play an important role in preparing digital skills for the workforce ready to meet the requirements of the economy.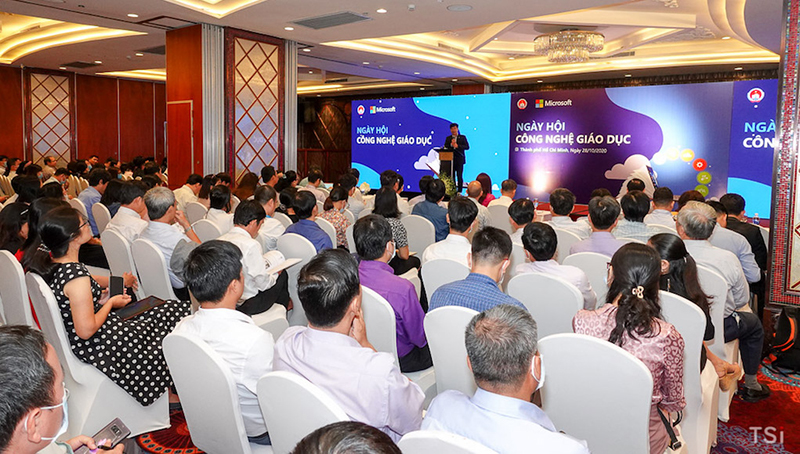 On the sidelines of the event, school administrators and leaders also visited the exhibition area of IIG Vietnam to find a comprehensive solution for the educational transformation process with advanced educational products in the world. "Technology is about empowering people, not replacing people. We see technology as a tool, people as the main driving factor, so skills are important. Continuous training and skill improvement for educators will contribute to nurturing the 4.0 student generation, as well as speeding up the digital transformation process," shared by Mr. Doan Hong Nam – President of IIG Vietnam.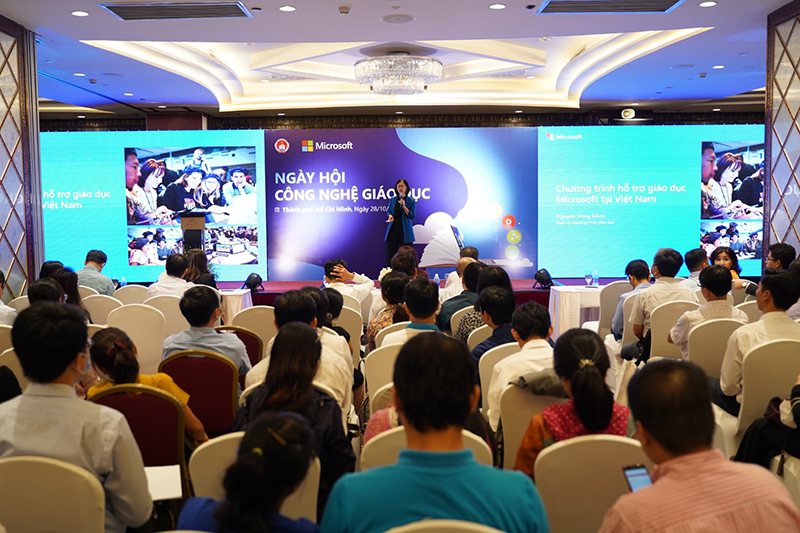 At the event, Microsoft also announced Microsoft's support programs specifically for education, including the Microsoft Global Training Partner (GTP) program. GTP is a program that promotes skills training and education professionals for educational institutions such as departments and schools with access to technology solutions from Microsoft. Every year, the program connects with thousands of educational institutions, leaders, educators and trainers around the world to prepare and update the best and latest technology for teaching and learning. With 20 years of experience in the field of education, IIG is committed to contributing to promoting and pioneering bringing the most modern training methods to Vietnam to contribute to raising the quality of education in the country during the new era 4.0.