17/05/2021
ACA graphics design club Webinar 04: Definition of color – Typography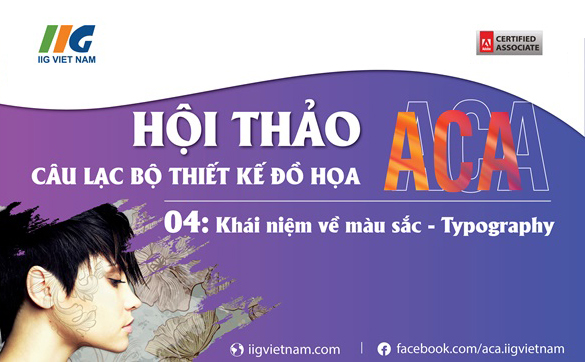 Color has an important role in designing. Color attracts viewers into an art piece, inspires their emotions, even conveys the message without any words needed. Typography is a terminology in graphic design that we can see anywhere, in every article. Designers use Typography as a powerful tool to convert messages, passages into art details that have effects on the viewers.
So how do we know which color combination is suitable, what is Typography, what are the utilizations of color and Typography in design and daily life? The answers to all of those questions will be in ACA graphics design club Webinar 04: "Definition of color – Typography".
Time: 9 a.m. Sunday, May 23, 2021.
Link for attending: https://clbaca.iigvietnam.com (the webinar link will be open 10 minutes prior to the start of the event)
Join the ACA graphic design club and webinars to become future designers!Rewatch ACA graphics design club Webinar 04: Definition of color – Typography at: https://youtu.be/0V25fxloAe8