04/05/2021
ACA graphics design club Webinar 03: Figure out and form style of graphic designers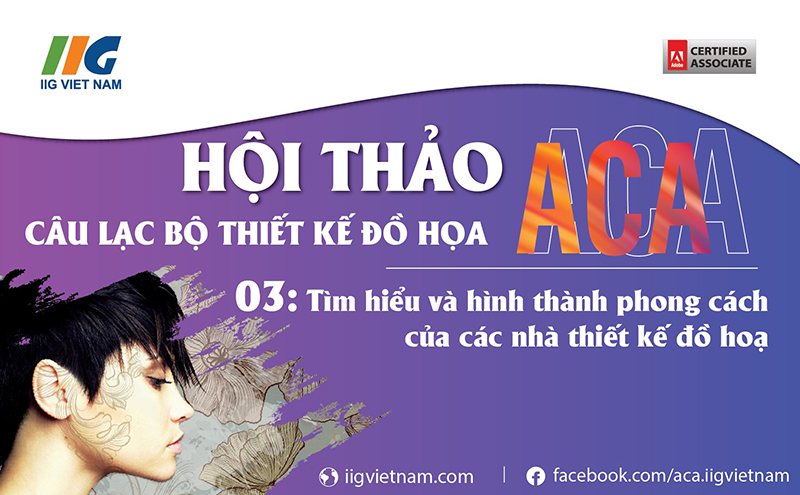 Graphic designing is non-stop creativity, at every point in time, there will be a different trend and design style. Graphic designers will always create new styles or retrofit an old style. To become a professional designer, you need to be updated and do some research from classical design styles to more modernized ones to enrichen your own style.
The ACA graphics design club Webinar 03: "Figure out and form style of graphic designers" will talk about changing thinking and perspective from learning graphic design, introduce famous graphic designers nationally and internationally with their styles.
Time: 9 a.m. Sunday, May 09, 2021.
Speaker: Ms. Dương Thị Vân – Graphic design subject – Interior and Industrial arts Department – University of Architecture
Link for attending: https://clbaca.iigvietnam.com (the webinar link will be open 10 minutes prior to the start of the event)Rewatch ACA graphics design club Webinar 03: Figure out and form style of graphic designers at: https://youtu.be/zI9l-xKvAcE