04/03/2022
WEBSITE DOWN FOR MAINTENANCE ON MARCH 6, 2022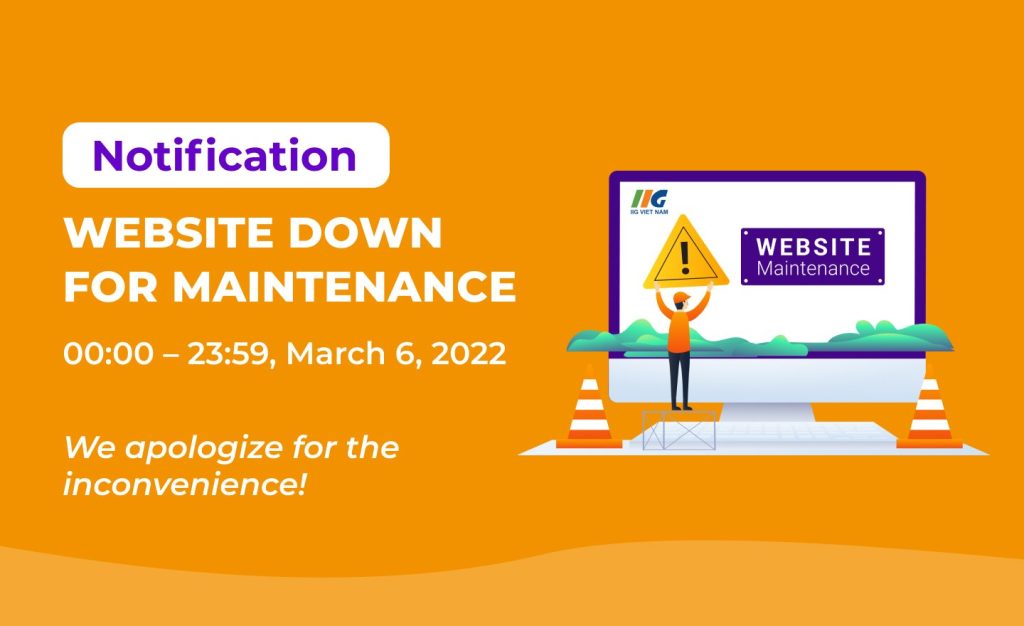 Dear Customers,
We are always working hard to make sure we offer you the best experiences possible. Our website online.iigvietnam.com will be temporarily closed for system enhancements from 00:00 till 23:59 on March 6, 2022.
Please come back after this time or call us at 1900 636 929 for further support. We are sorry for any inconvenience this may cause you.
Thank you for your understanding.
IIG Vietnam