31/08/2021
Announcing the launch of our redesigned website – iigvietnam.com
Dear valued customers and partners,
In order to enhance your experience and make our website a more user-friendly news channel, we are pleased to present a whole new interface of the website at https://iigvietnam.com/, starting from August 28, 2021.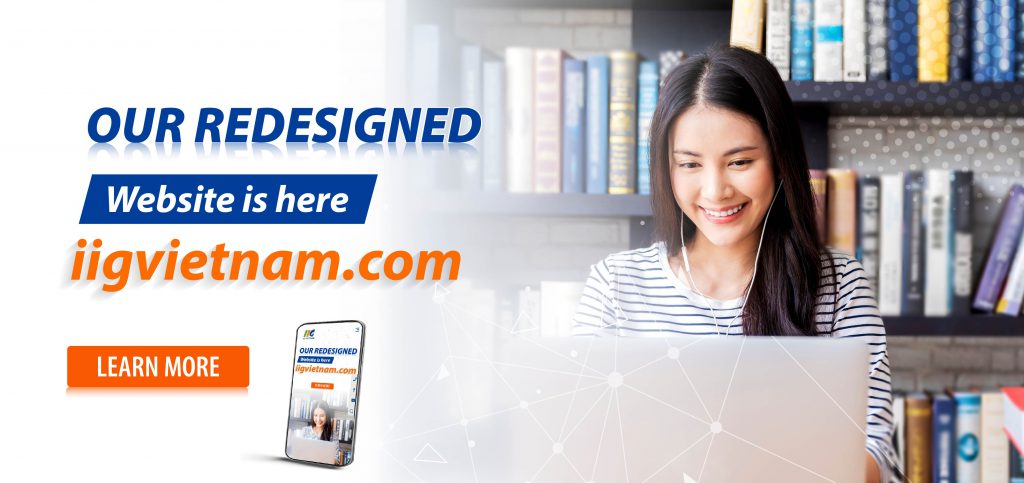 The redesigned website comes with many improvements, including modern design, smart layout, simple functionality, and great compatibility with all devices from PCs to phones and tablets. Users will find it much easier to search for information about our contests, events and career opportunities.
We look forward to your feedback on our new website interface, as well as all of our products and services. You can contact us by using the chat feature of the website, sending us an email at info@iigvietnam.edu.vn or calling our hotline 1900 636 929.