31/12/2021
Announcement: Our office will be closed for New Year holiday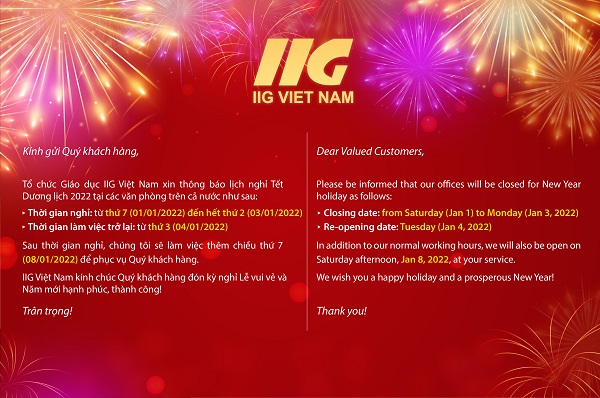 Dear Valued Customers,
Please be informed that our offices will be closed for New Year holiday as follows:
– Closing date: from Saturday (Jan 1) to Monday (Jan 3, 2022)
– Re-opening date: Tuesday (Jan 4, 2022)
In addition to our normal working hours, we will also be open on Saturday afternoon, Jan 8, 2022, at your service.
We wish you a happy holiday and a prosperous New Year!
Thank you!