23/04/2014
Thang Long University: Students attending "English & IT skills in the eye of recruiters" seminar
Hanoi, April 12th 2014. To be well-prepared for future careers, students of Thang Long University attended the Seminar: "English & IT skills in the eye of Recruiters". This Seminar was a practical activity to equip students with necessary skills for future job application. Together with the University Principal and IIG Vietnam Education Specialists, The Seminar was also honored to have the presence of HR Managers from Manpower, a world leader in the workforce solutions, and VP Bank, a Vietnam's leading bank.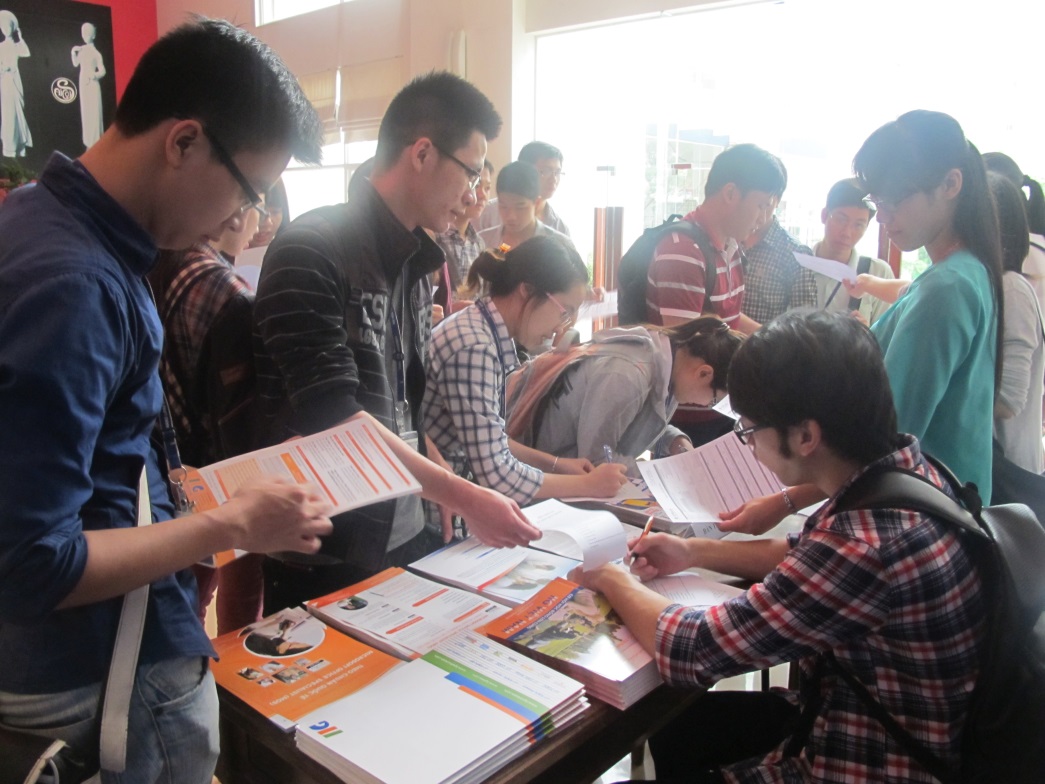 Students collecting materials from the information desk
With more than 20 years of development, Thang Long University has gained its reputation in education and training with approximately 2,000 graduates each year, contributing significantly to the pool of highly-skilled workforce of the country. At the doorstep of globalization, the university has put great efforts in cooperating with international education institutes to help students access to the modern learning environment as well as standardize the training quality up to international standards. These efforts can also be seen through sound investment in the communication infrastructure and foreign language studying equipment, which include: an European-standard system of 500 computers and a highly-capable server, 12 English language labs and 5 multi-media self-studying rooms, an information technology center being equipped with modern technology facilities and broadband internet for both theoretical and practical study of mathematics and IT.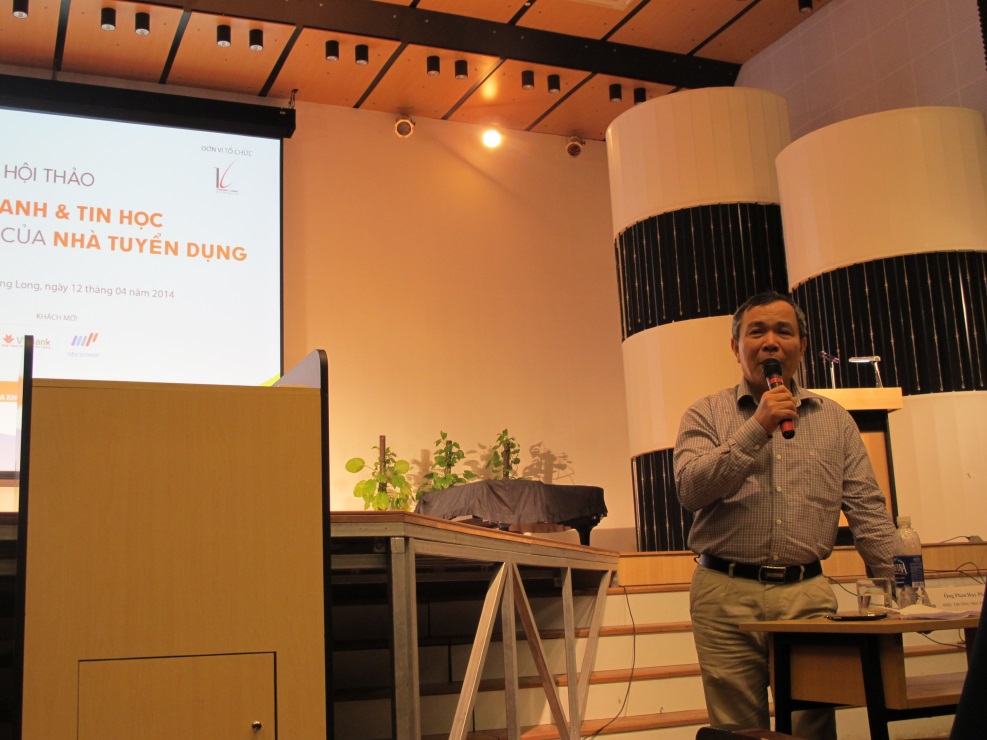 Mr. Phan Huy Phu – Principal of Thang Long University, sharing ideas on the importance of foreign language and IT skills at the doorstep of globalization
The Seminar was expected to provide students with particular requirements for job application from recruiters so that students can actively take advantage of the school facilities to improve their English and IT skills up to international standards, setting solid foundation for their career path.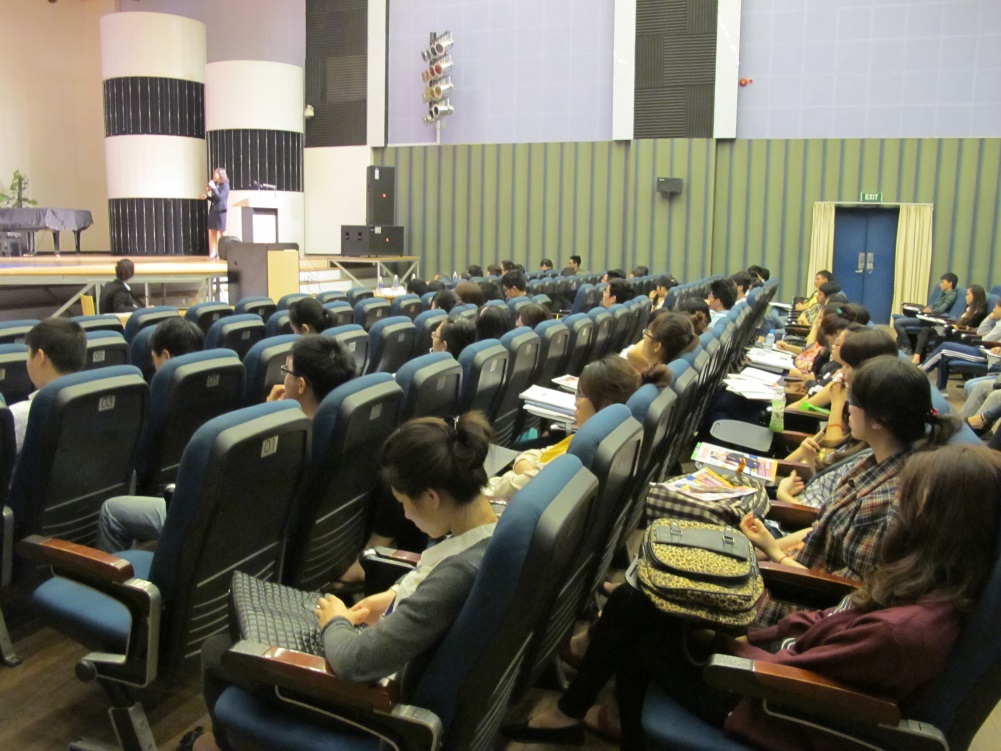 Thang Long University Conference Hall
Specialists from The Seminar talked about the fierce competition in the current labor market, and in order to get a job, besides professional skills, students should make themselves more bright and shining by soft skills such as English language proficiency and IT literacy. How to master those skills and catch a recruiter's eye was discussed in detail by Specialists from IIG Vietnam and HR Managers from Manpower and VP Bank. Besides, the students were provided with the most updated recruitment information from VP Bank, during which the recruiter advised that the students should actively add more experience in their CV by applying for internship in companies.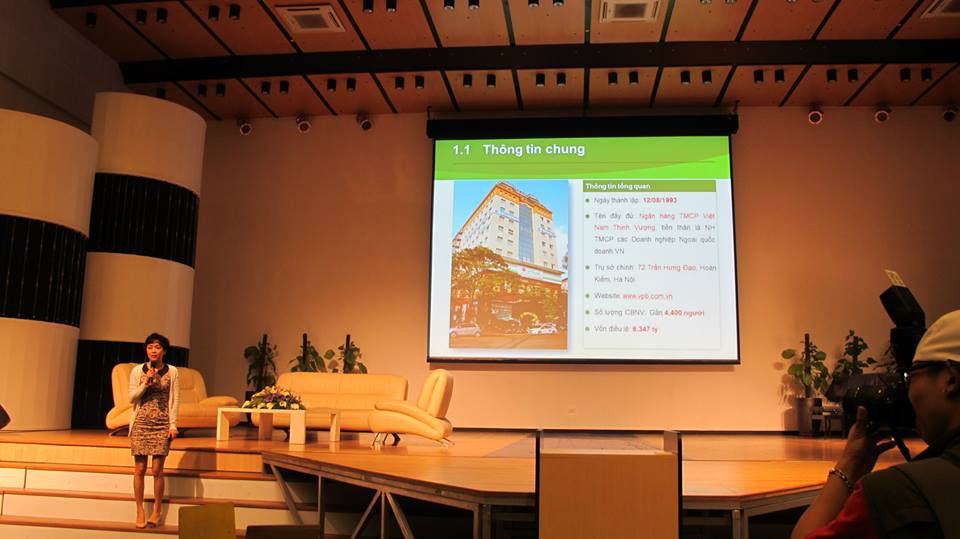 Ms. Le Thu Van – HR Manager of VP Bank, sharing recruitment opportunities at VP Bank
Ms. Mai Thuy Hang – HR Consulting Manager of Manpower sharing several interview tips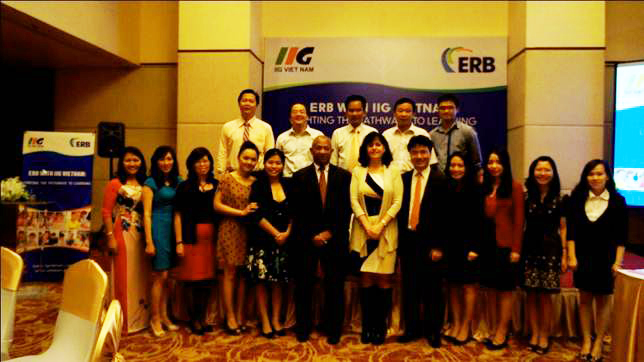 Q&A Session
The students engaging in the Seminar also expressed their dreams as well as thoughts about future competition for a job. P.T, a third year student with Finance major from Thang Long University, told about her personal experience applying for two job posts and got no feedback. T.H, a business administration major student, who had a passion for information technology, asked which IT certificate he should get. All the students expressed their interests in the recruitment testing process as it comes to that, at several companies, the initial screening on English and IT can be waived if the candidates possess standardized assessment certificates.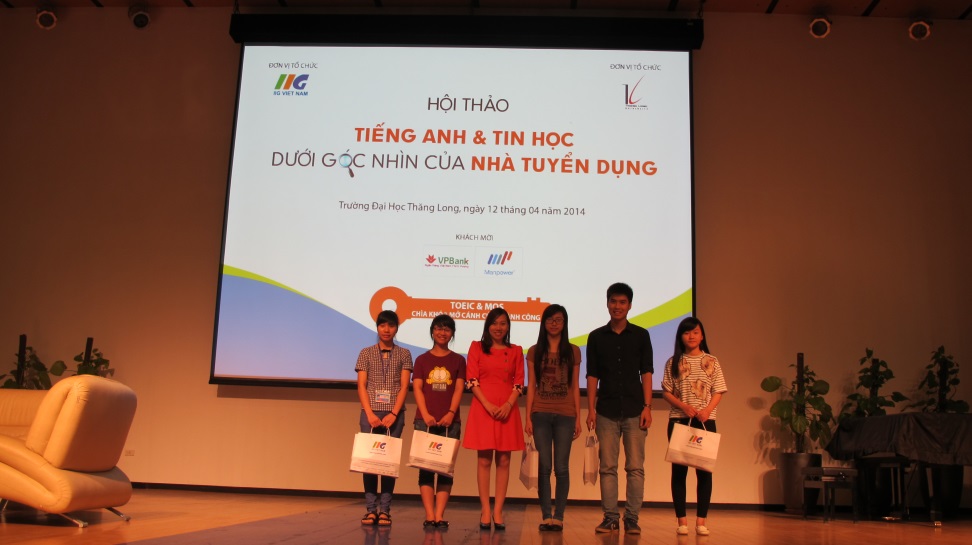 Students winning the lucky draw at the Seminar
The Seminar ended with enjoyment and good impression from the students at Thang Long University. It once again affirmed the determination of the school to integrate MOS into the school's academic disciplines to enhance students' IT proficiency up to international standards. As shared by the School Management Board, training students was not just limited to satisfying local recruiters but also for a broader ASEAN labor market, which will be integrated soon in 2015.
For more details on the TOEIC and MOS test, please visit www.iigvietnam.com; www.toeic.com.vn or www.mos.edu.vn