04/03/2014
Opening Ceremony & National round of Microsoft Office Specialist World Championship 2014
March 1st 2014, the Opening Ceremony and National Round of Microsoft Office Specialist World Championship (MOSWC) 2014 has officially taken place in 6 locations nationwide: FPT Polytechnics in Hanoi; Vietnam Maritime University in Hai Phong; Dong A University in Da Nang; Hai Ba Trung Highschool in Hue and Ton Duc Thang University in Hochiminh City.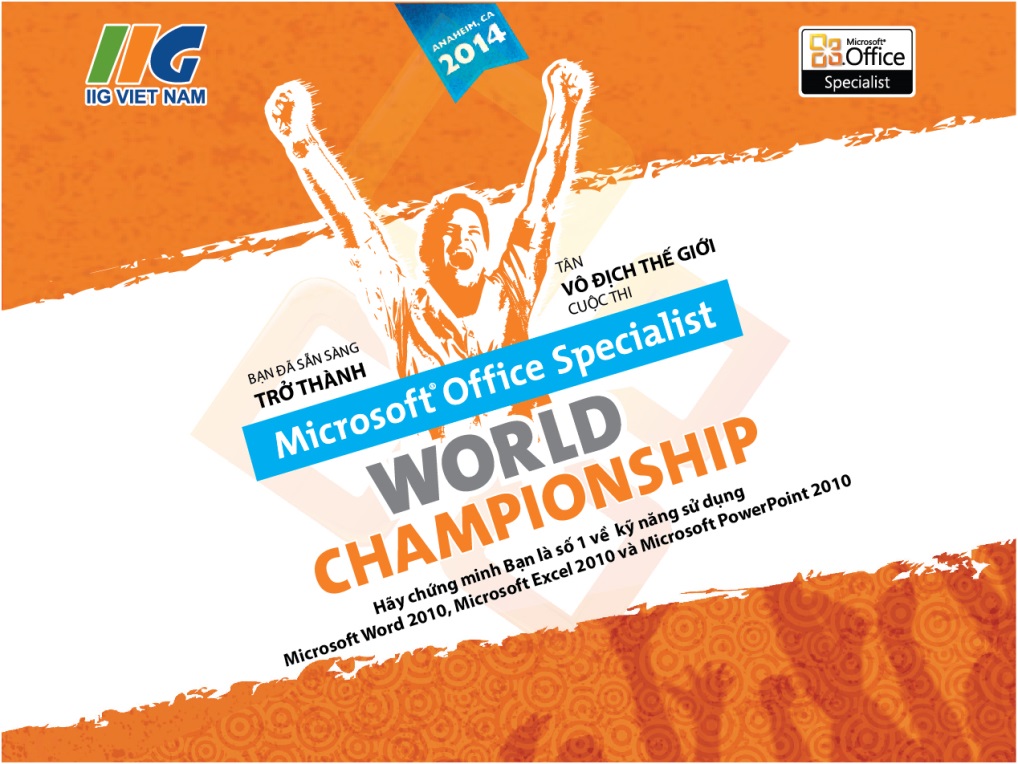 Microsoft Office Specialist World Championship (MOSWC) 2014 is an annual competition gathering hundreds of students worldwide with the common interest in Microsoft Office applications such as Microsoft Word, Microsoft Excel and Microsoft PowerPoint. MOSWC has been held worldwide for the last 13 years by Certiport – the leading corporation in testing and providing information technology certification. In 2013, the number of students participating in MOSWC has reached more than 344 thousands students from more than 90 countries and regions. In Vietnam, the competition has been organized by IIG Vietnam – the only official representative of Certiport in Vietnam. This year (2014) has been the fifth-times Vietnam participate in MOSWC and the competition, again, has attracted great attentions by the public and got thousands of registrations from students nationwide. Vietnamese team has achieved numerous accomplishments in the World Final Round in the two consecutive years: Gold Medal at MOSWC 2012 and Bronze Medal at MOSWC 2013 on Microsoft Word 2010.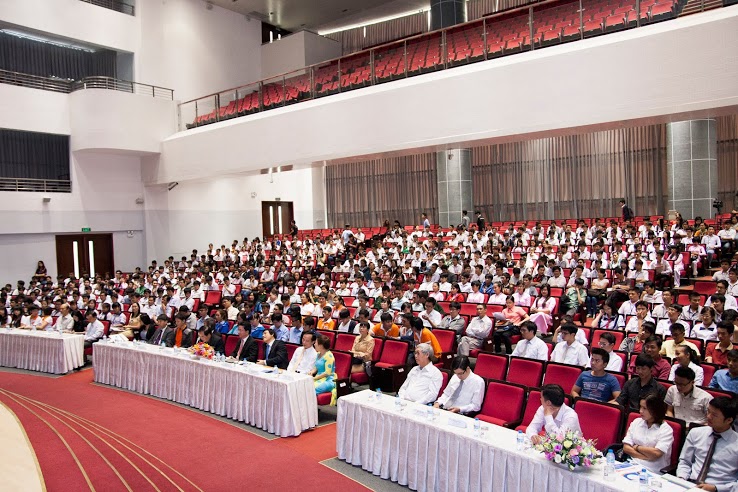 Overall hall of Opening Ceremony in Hochiminh City 1/3/2014
After 5 years being held in Vietnam, MOSWC has become a healthy and incredibly helpful playground for students who desire to prove themselves and have their names being honored internationally. In 2014, the number of school team has reached 174 applications compared to 130 of 2013 (including all universities, colleges, vocational schools, high school and secondary schools) with more than 1,000 participants nationwide. The National Round will select the best candidates to compete in the World Final Round with the participation of 109 countries and regions.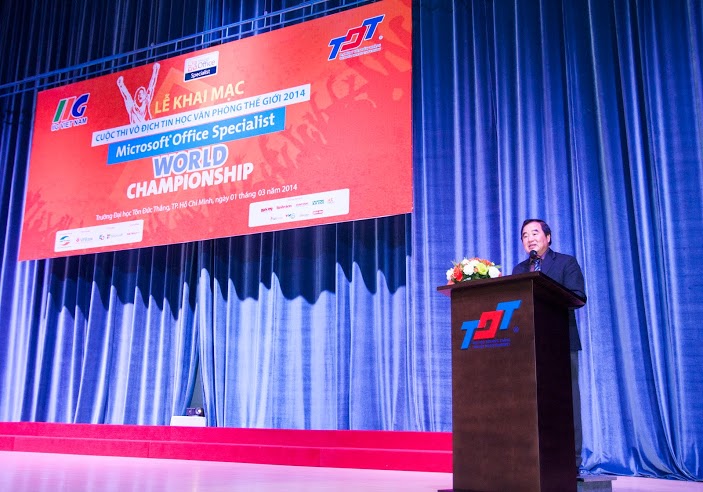 Ph.D. Tran Quang Quy – Vice Minister of Ministy of Education and Training delivers the opening speech
In Vietnam, MOSWC has received substantial attentions and support from local government agency. MOSWC this year is fully supported by the two large Departments of Education and Training of Hochiminh City and Hanoi. To be more specific, in January 2014, the Department of Education and Training Hochiminh City has partnered with IIG Vietnam to organize MOS challenge Hochiminh 2014 in order to select the best candidates from 3 test majors (Word 2010, Excel 2010, Powerpoint 2010). The Department of Training and Education Hanoi also encourages secondary school and high school students in the local area to participate in the competition.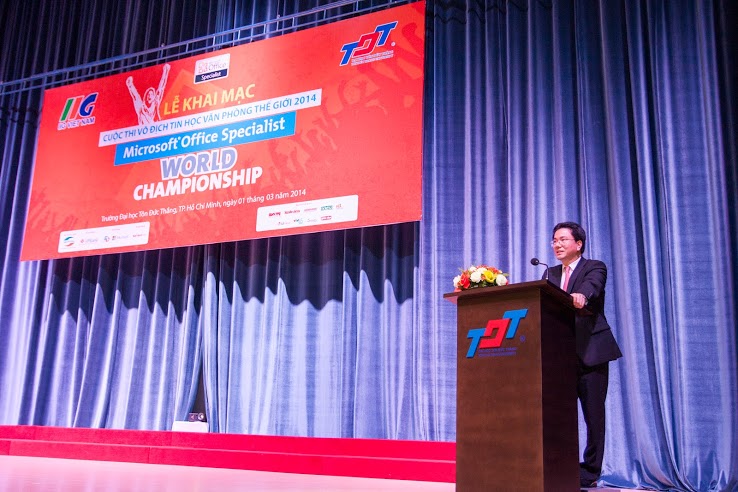 Mr Doan Hong Nam – IIG Vietnam chairman delivers speech
The support from the Department of Education and Training has led to so many changes in the age structure of the participating students. According to statistics, students coming from universities, colleges and vocational schools take up to 65 percent while high school and secondary schools students count for roughly 35 percent (compared to 18 percent in MOSWC 2013). The rising of young participants has shown that MOSWC is no longer meant only for Universities students anymore. In reality, MOSWC 2013 has starred an 8th grader – Le Anh from Asian International School – with the achievement of earning maximum score of 1000/1000 in Microsoft Excel 2010 and received the Third Prize (Le Anh's record was 1 minute and 37 seconds lower from the First Prize Contestant). With increased participation of young contestants, MOSWC has proved its value and social meaning as a place to identify and nurture young talents.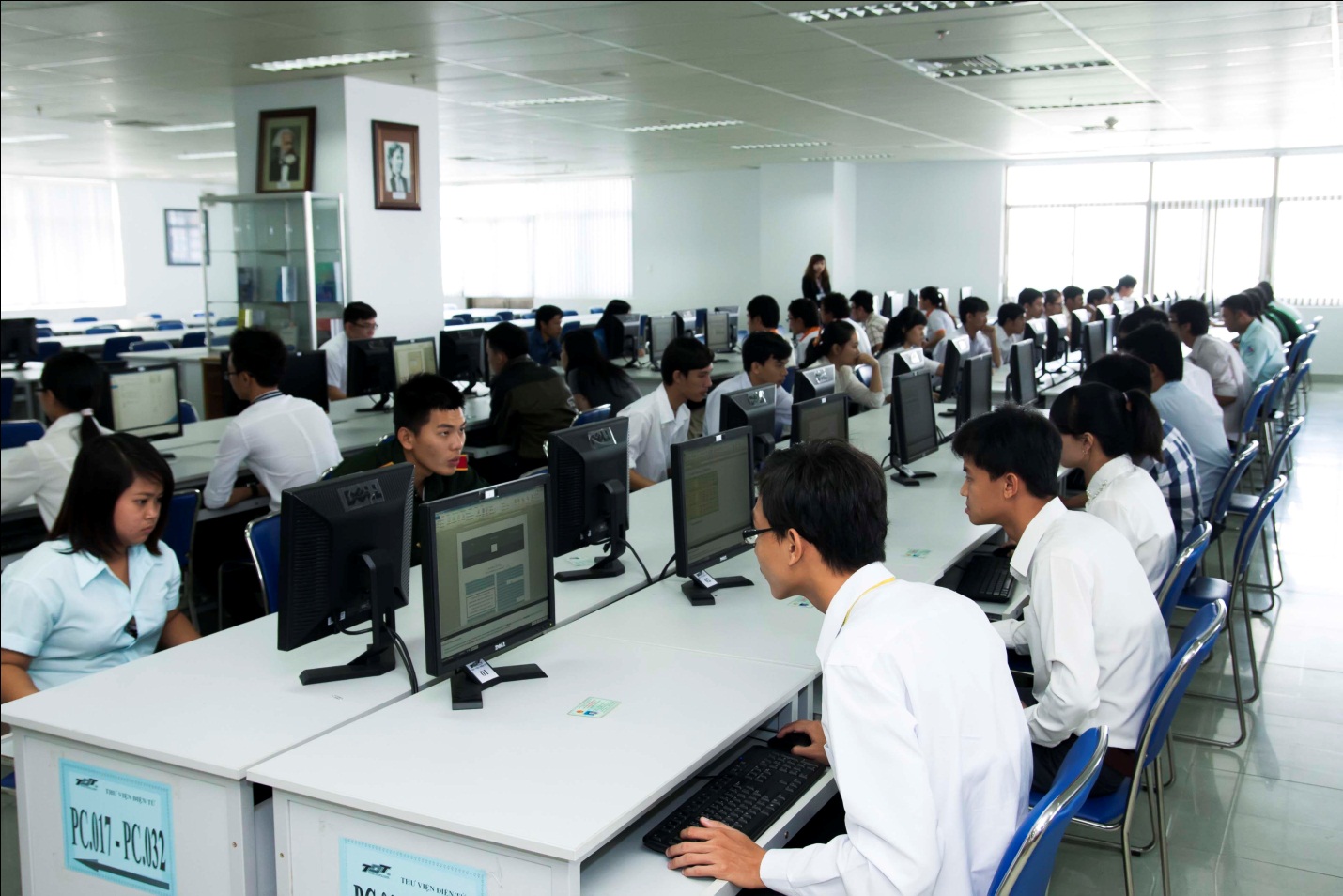 Focus before G time
MOSWC can be registered by young adults ranging from 13 to 22 years old through a lot of channels. Besides the mode of team school (registration fee waived), students who want to participate can register as individual at IIG Vietnam or contact the person-in-charge for the group application at his or her school (IIG Vietnam will offer 30 percent of registration fee discount for individuals).  The most distinguished aspect of MOSWC 2014 is that contestants can take the tests multiple times and select the best results to submit for the National Final Round. Deadline for submitting the results is April 15th 2014. Top 90 best contestants will be selected to enter the National Final Round.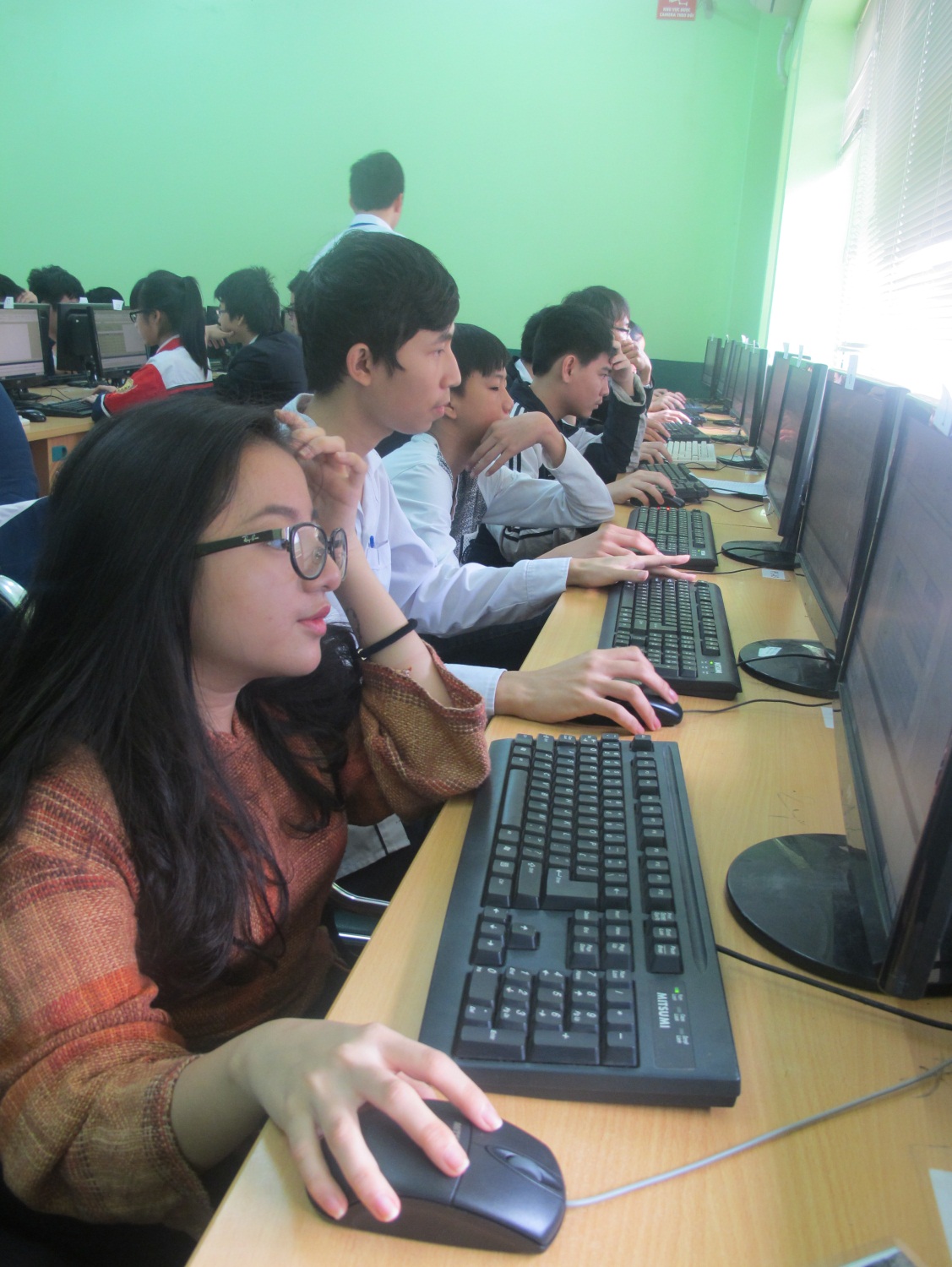 Candidates of Hanoi location
The National Final Round will be held on April 26th 2014 in 3 major cities: Hanoi, Danang and Hochiminh City. Best contestants from three (03) exam majors of Microsoft Word 2010, Microsoft Excel 2010 and Microsoft PowerPoint 2010 will become MOS Ambassadors 2014 and be representing Vietnam to participate in the World Final Round in Disneyland, California, USA on July 27th-30th 2014.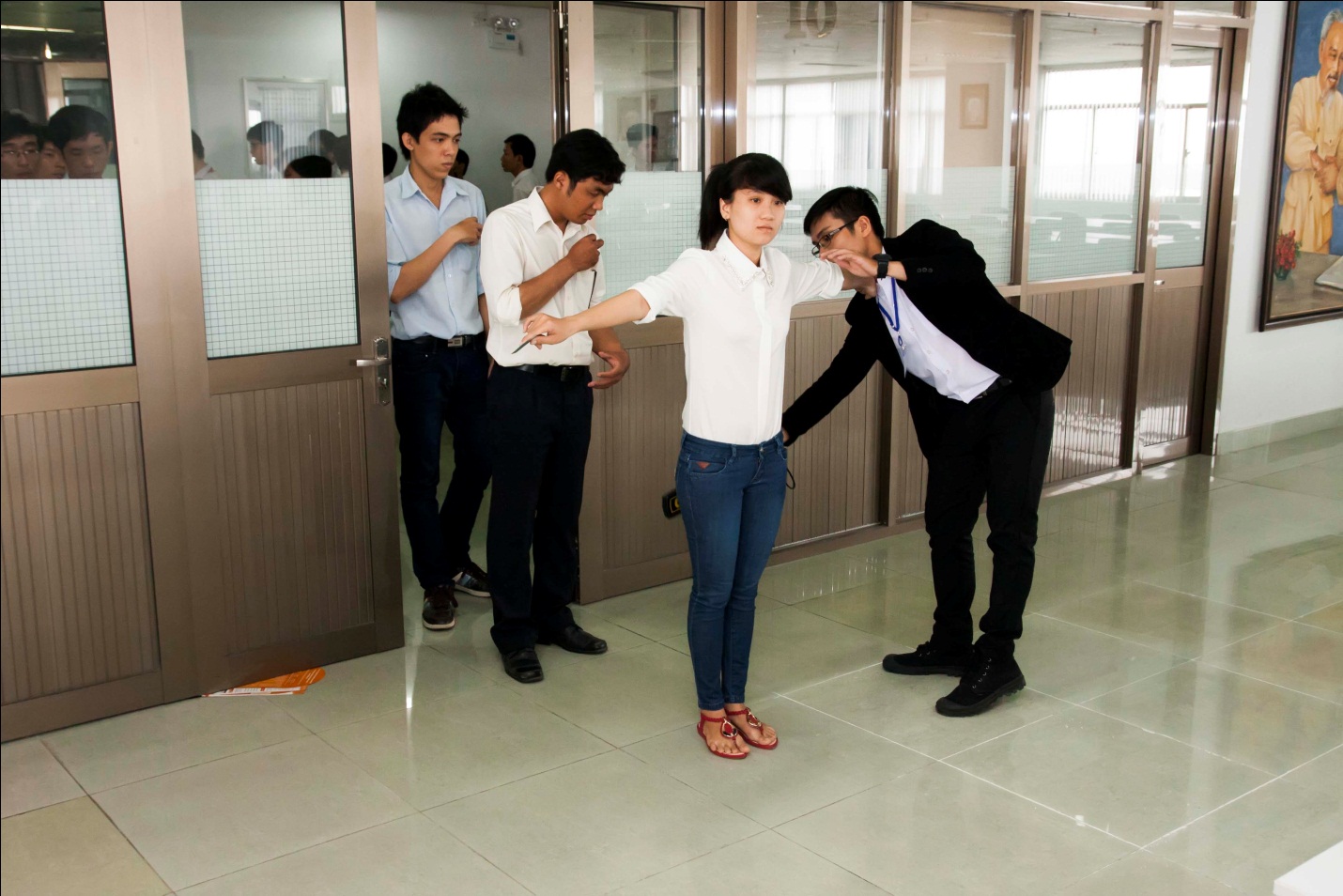 Security screen before testing time
The best contestants from the National Final Round will be awarded as follows: One First Prize; One Second Prize; One Third Prize and 3 Consolation Prizes for each exam major. Prizes include certification accompanied by surprise gifts from the Organizing Committee (Viettel, VPBank, Microsoft Vietnam, ED Vietnam and SANAKO).
Besides, three (03) MOS Ambassadors 2014 attending the World Final Round in California, USA will have chance to receive cash prizes of $5,000 for First Prize Winner, $2,500 for Second Prize Winner and $1,000 for Third Prize Winner. Organizing Committee of MOSWC in Vietnam will be responsible for all testing and organizing costs of the event as well as travelling and lodging expenses of the Ambassadors to participate in the Final Round Worldwide in the US.
Besides the competition in Vietnam, in 2014, IIG will also partner with Ministry of Education and Sports of Laos and Cambodia to organize the Microsoft Office Specialist World Championship at these locations.
For more details, please visit www.mos.edu.vn/ www.facebook.com/mos.iigvietnam or www.iigvietnam.com